Acceleration, Force, Potential/Kinetic Energy and Friction: What do these terms have to do with the designing of a roller coaster?
If you were to ask the students in Mrs. Julie Cristello's eighth grade physical science class, they would be able to tell you.
As part of a culminating activity for the year, students were challenged to design the next roller coaster for Six Flags over Georgia that had a least two hills, one curve and one loop. The roller coasters were made out of insulation pipe that had been cut in half lenghtwise and had to move a marble from start to finish without coming off the track.
Students this year far exceeded their teacher's expectation. "They did a fantastic job, and I could not be more proud of them", stated Mrs. Cristello.
Rebel Pride
Turner Middle names winners.
Each nine weeks, ten outstanding students at Turner County Middle School are selected to receive the "Rebel Pride" award. Students are chosen based on qualities such as character, leadership, and citizenship. Rebel Pride students work hard, complete their assignments on time, and demonstrate effort toward mastery of all subjects. These students model exemplary behavior both inside and outside the classroom, are well mannered, and are respectful to peers and teachers alike.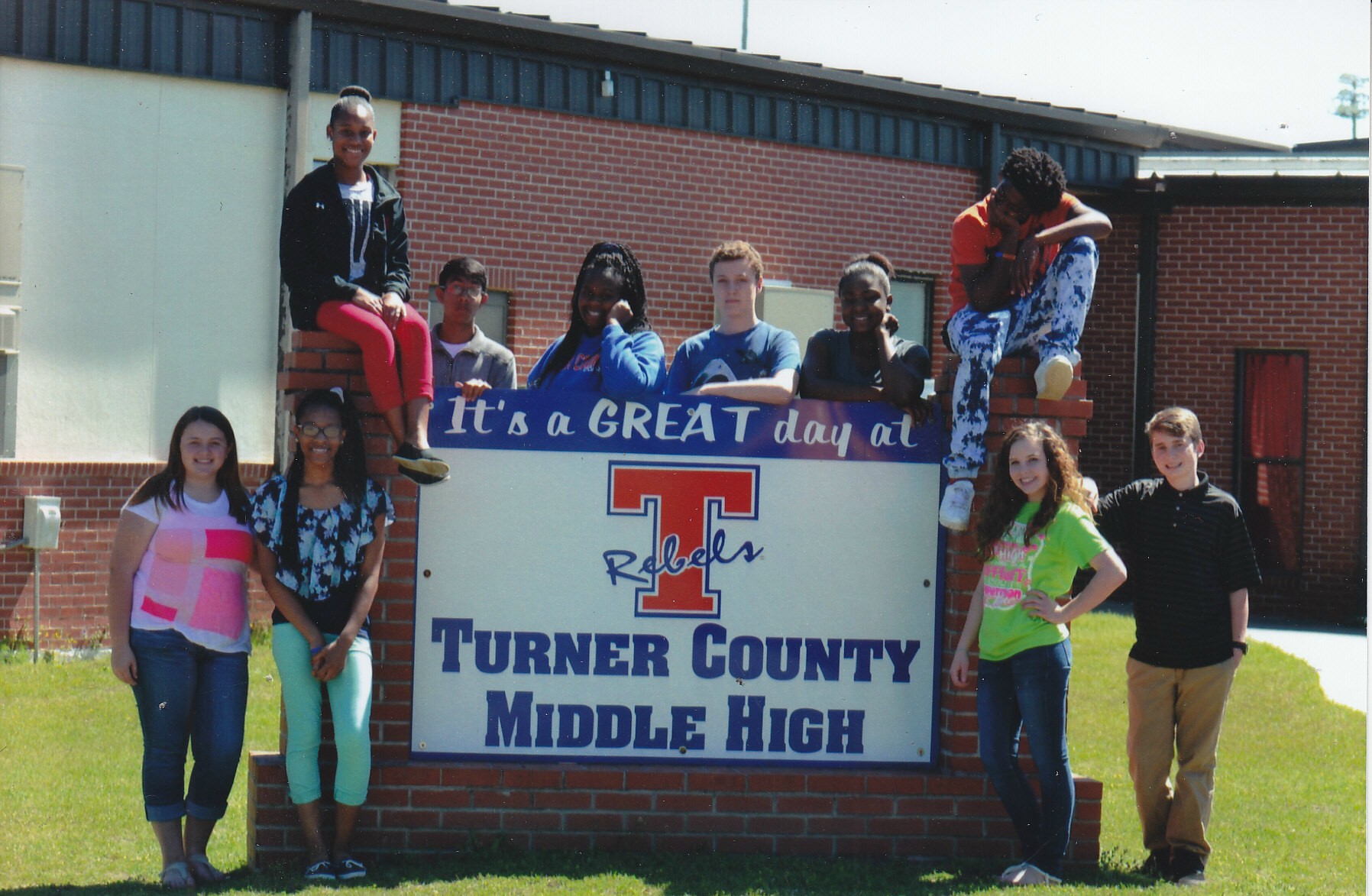 Rebel Pride honorees for the third nine weeks are Back Row (from left to right): Jada Ryals, Sunny Patel, Erykah Edmond, Tristan Raper, Courtney Clark, DeMarkez White
Front Row (from left to right): Magan Smith, Kiera Holmes, Kylee Reese, Chandler Riley