TITLE ONE PARENT NIGHT
GEORIGIA MILESTONES TESTING
Come join us for an informational session regarding Georgia Milestones testing. Topics will include test preparedness and homework tips.
Turner Middle/High School Library
APRIL 9, 2015
5:00 – 6:00 p.m.
Door Prizes and Refreshments!
Rebel Pride
Turner Middle names second winners.
Each nine weeks, ten outstanding students at Turner County Middle School are selected to receive the "Rebel Pride" award. Students are chosen based on qualities such as character, leadership, and citizenship. Rebel Pride students work hard, complete their assignments on time, and demonstrate effort toward mastery of all subjects. These students model exemplary behavior both inside and outside the classroom, are well mannered, and are respectful to peers and teachers alike.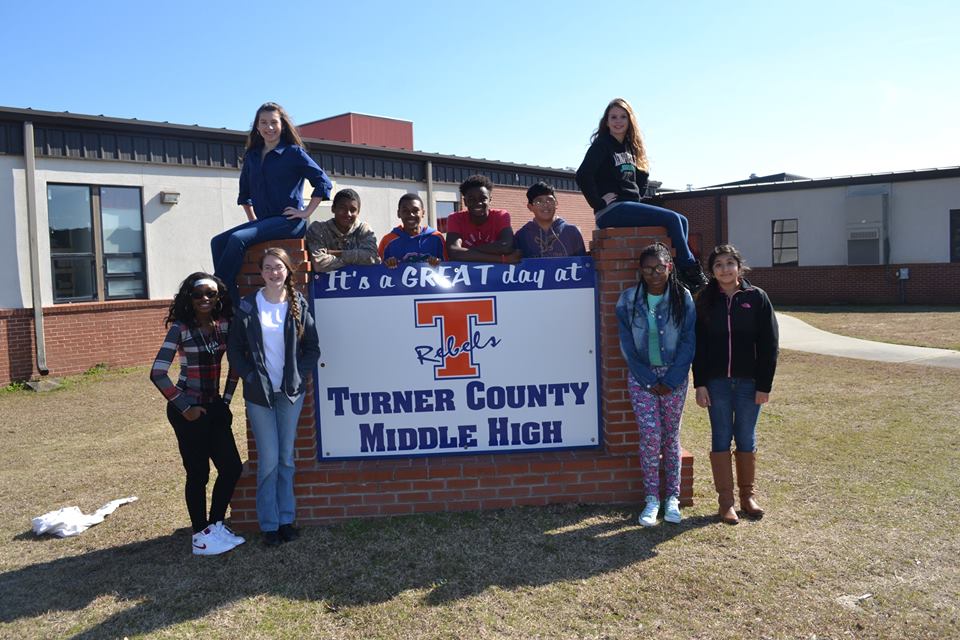 Rebel Pride honorees for the second nine weeks are (from left to right): Zebony Davis, Madison Pritchard, Katelyn Watson, Jay Morrow, Aletan McKinney, Quevan Lawson, Edwin Zapote, Cayla Key, Alayasha Norris, and Nohadia Palma.