OPEN HOUSE/PARENT CONFERENCE
Thursday, October 23, 2014 4-6 pm
Attention Teachers:
All grades must be entered in your PowerTeacher grade book by the end of the day on Monday October 20th.

Rebel Pride! Turner Middle names first winners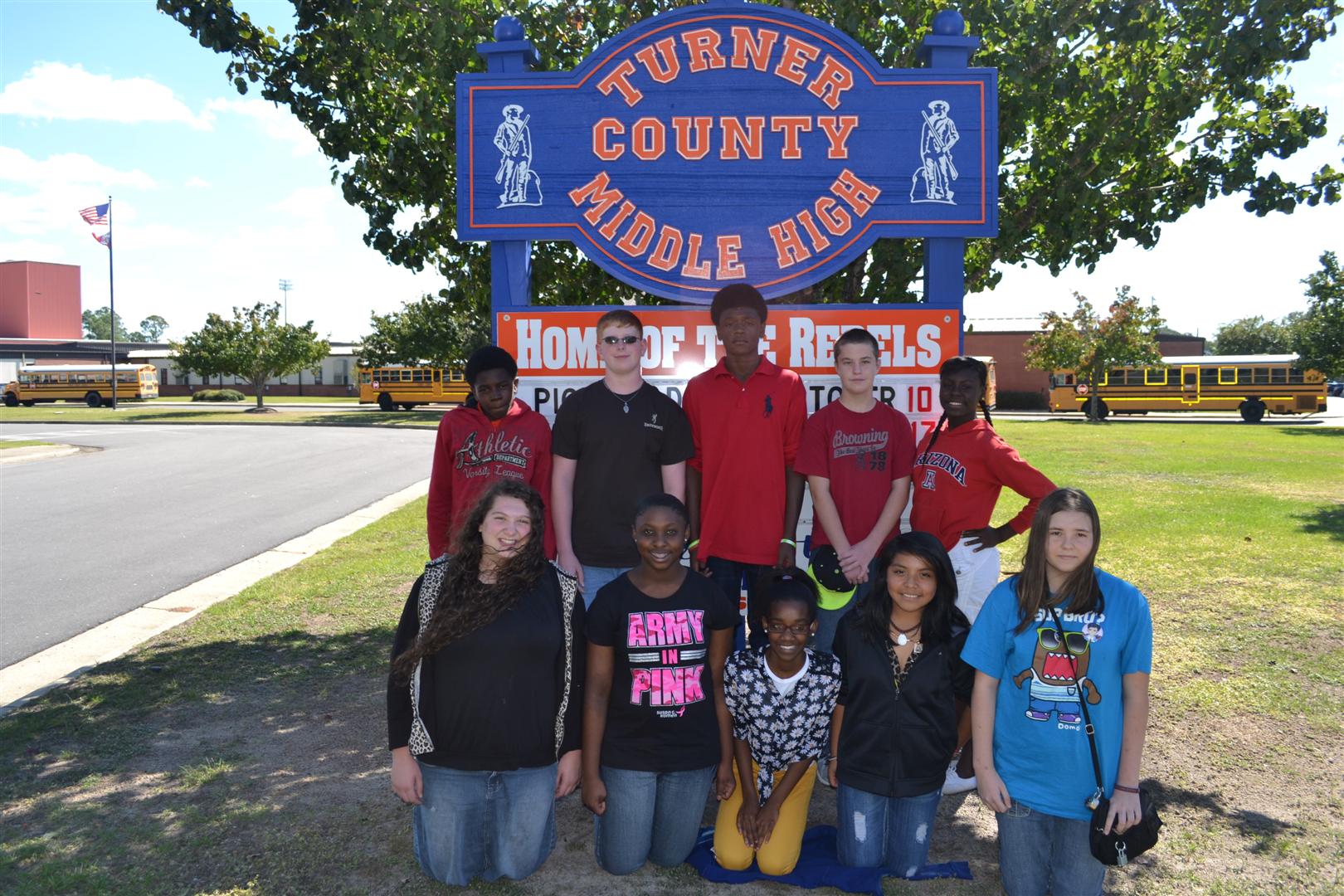 Each nine weeks, ten outstanding Eighth Grade students at Turner County Middle School are selected to receive the "Rebel Pride" award. Students are chosen based on qualities such as character, leadership, and citizenship. Rebel Pride students work hard, complete their assignments on time, and demonstrate effort toward mastery of all subjects. These students model exemplary behavior both inside and outside the classroom, are well mannered, and are respectful to peers and teachers alike.
Rebel Pride honorees for the first nine weeks are Back Row (from left to right): De'Andre Tukes, Joseph Lewis, Nacoma Tukes, Joshua Layfield, Quaneisha Lindsey, Front Row: Olivia Dorminey, Jadora Allen, Osheanna Douglas, Abigail Zapote, and Ashlee Jones
TCMS Students Learn About Food Chains With New Activslates
Mrs. Amber Stephens' life science students tried out their new Activslate with a lesson on food chains. The kids were able to remotely and wirelessly control the Promethean interactive board from anywhere in the room.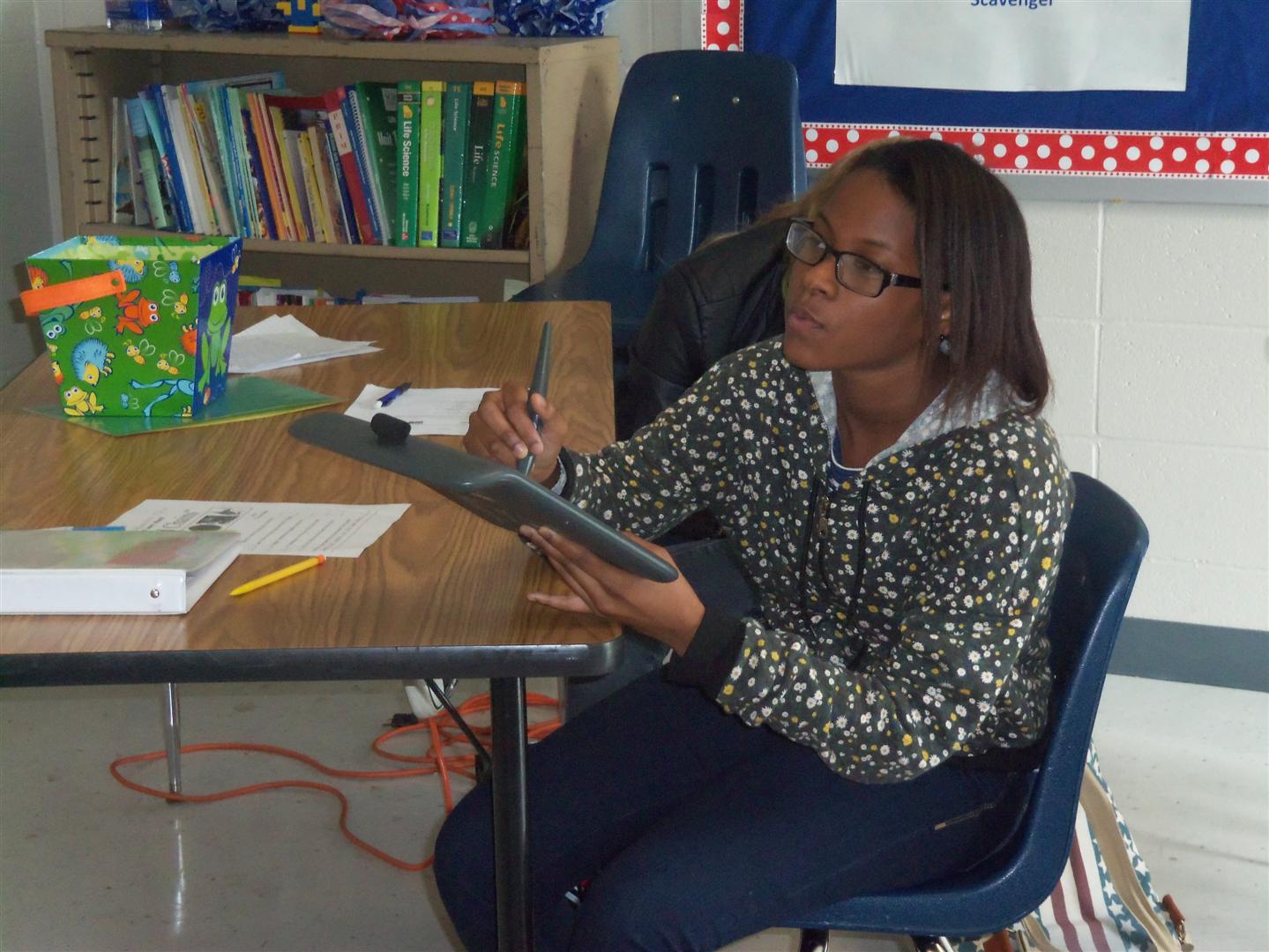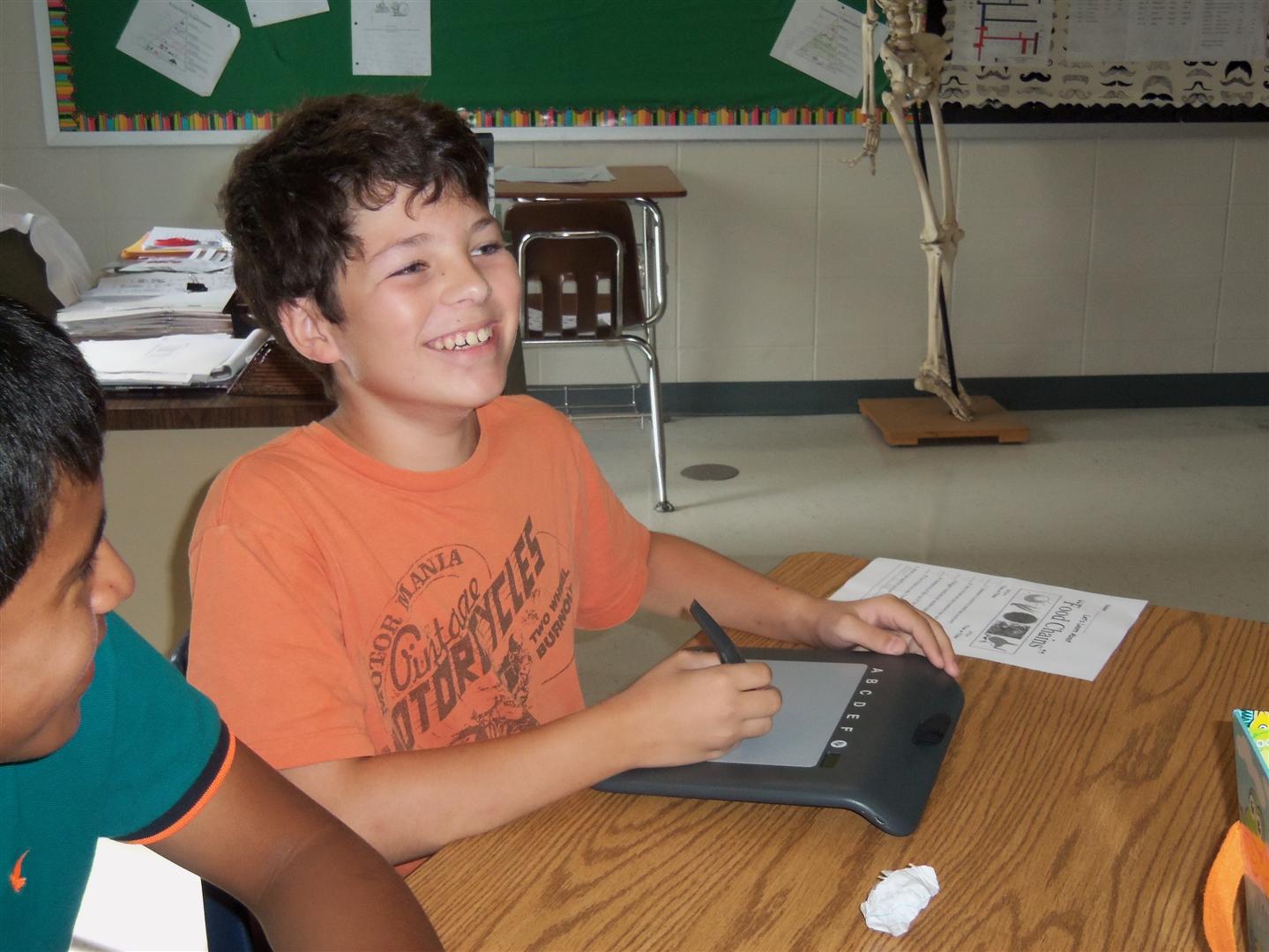 Mrs. Stephens does a great job using a wide variety of teaching methods to keep her students engaged. From the high tech Activslate to the low tech word wall seen behind her, she is definitely at the top of the teaching food chain!